Sub prime mortgage loans have created a financial mess that this country has not seen since the early 1980's when mortgage rates reached 20% on conventional mortgages and subsequently put many banks and savings and loans out of business because they had too many fixed rate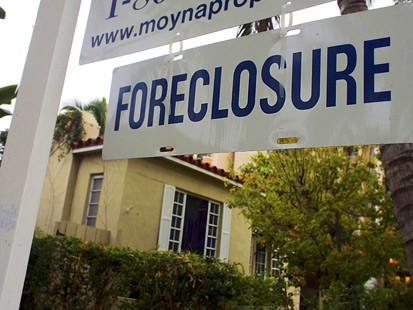 loans guaranteed at very low interest rates. Now sub prime loans have put 30 of the top 100 mortgage lenders in the nation out of business and have caused many large financial companies to take billions of dollars in losses, including Morgan Stanley, Citibank, Merrill Lynch and Countrywide Mortgage, the nation's largest mortgage company.
From late 2001 until 2005, mortgage lenders had a huge refinancing boom as rates declined. Then refinancing came to a halt abruptly. Many lenders, especially mortgage companies were wondering how they would stay in business. Unlike banks, mortgage companies do not have their own money to lend; they borrow money on a short term basis and resell the loan shortly after they originate the loan. Their profit is derived from origination fees, discount points and closing costs, but this income stream suddenly decreased when the refinance boom ceased, so they became more creative. They lowered the down payment requirement from 10% to 0%. They offered teaser rates to borrowers a full 3% below the market rates and they loosened the qualifying criterion to make it easier for buyers to qualify. The long standing qualifying income and debt ratios of 28% income and 36% debt ratios were relaxed. They also entered into providing sub prime loans to borrowers with poor credit histories; these people previously were denied home mortgage loans. The teaser rates offered are similar to the zero-down, zero-interest rates offered by auto dealer and furniture stores. They are designed to get buyers to purchase homes and get mortgages. The problem is the teaser rates only last one year to three years then they automatically reset to market rates. The difference in payments can be shocking to the homeowner. For example, monthly payments on a $200,000, 30-year mortgage at 3% would be $844 for principal and interest. At 5%, the payment increases to $1,074. If it goes up to a typical sub prime rate of 9%, the payments are $1,610, that's up $766 a month from the teaser rate, or $9,192 per year.
CLICK HERE
to read the rest at our website. This information is brought to you as a public service of the The HBH Group Realty Team with Keller Williams Realty. You may learn more about us at our websites located at:
http://www.TheHBHGroup.com/
and
http://www.TheHBHGroup.biz/
or contact our offices at (512) 439-3772 or toll-free at (877) 268-1877.